Lloyd Sibson BA
Front End Developer at Next 🛍️ | React | TypeScript | JavaScript | CSS | HTML | UI/UX | A/B Testing
United Kingdom • Contact Info
500+ Connections
Timberland


Martin Jackson
Scrum Master / Team Lead at NEXT
May 13, 2022, Martin Managed Lloyd directly
Lloyd joined the team at Next and it didn't take long for him to begin to show his potential. After becoming familiar with the team's Agile processes he began to display superb technical skills, and additionally has proven to be a real help to other developers coming into the team.

 Efficient, skilled, prompt, approachable and knowledgeable, Lloyd is going to be a valuable asset to any team that he is a part of.
As a self-motivated and proactive Front-End Developer with a BA (Hons) in Fine Art, I have successfully developed unique websites and complex user interfaces for high profile clients including Rolex, Tudor, Tag Heuer, Cartier, Gucci, Omega, Breitling and IWC.

The areas in which I excel the most include coding and developing websites, customer service, communication and using various languages, tools and frameworks, including HTML5, CSS3, JavaScript, JQuery and Bootstrap.

I am currently working within an agile team as a Front-End Developer for Next, multinational clothing, footwear and home products retailer. Previously, I worked as a Front-End Developer on all E-commerce websites for The Watches of Switzerland Group, the largest prestige luxury jewellers and timepieces specialist in the UK, where I was also the dedicated UK and USA Developer for Rolex and official representative for The WOS Group. Using my creative design approach, coupled with extensive industry, E-commerce and UI/UX knowledge, I created a bespoke website journey for Rolex on behalf of Watches of Switzerland, whilst adhering to Rolex's strict design and development requirements.

In addition to being a successful developer, I also have an entrepreneurial and creative design background. I founded and managed Monocode, an innovative digital agency, where I combine both creative and technical aspects of design and development to optimise clients' online presence and brand awareness. I create unique graphics and web designs for a range of clients in a freelance capacity, utilising various design techniques, development tools and technologies.

One of my personal projects is a voluntary role as UX Developer and Designer at Arclight, a non-profit events company founded in 2019 with a passion for music and education to help make a change in what has locally become a dying part of the city's culture.

To find out more about how I could make a significant contribution to your organisation, please reach out through the Contact page or send me an InMail on Linkedin.
Web Development
Developing beautiful websites and components using various languages, tools and frameworks. I like to code things from scratch, and enjoy bringing ideas to life in the browser.
Graphic & UI Design
In addition to being a successful developer, I also have an entrepreneurial and creative design background. I value simple structure, clean design patterns, and thoughtful interactions.
Ecommerce
Worked for both the largest prestige luxury jewellers and a FTSE 100 clothing retailer. I was also the dedicated UK developer for Rolex and contributed to a £10,000,000 uplift for Next PLC.
Charity
One of my personal projects is a voluntary role as the UX Developer at Arclight, a non-profit charity founded in 2019 with a passion for music and education.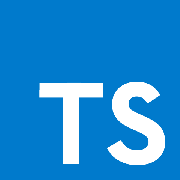 TypeScript
Language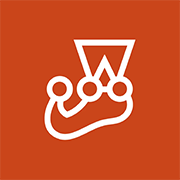 Jest
Unit Testing
Azure DevOps
Kanban / Agile
Next.js + Vercel
React Framework
Recently Completed
Atomic Heart